Summary

Agile Tour 2011 Ho Chi Minh City
On Sunday October 23rd 2011 be among the first to experience the Agile Tour at hand in Ho Chi Minh City, Vietnam.
Location:
FPT University,
Innovation Building,
Quang Trung Software City,
District 12, HCMC,
Vietnam

The Agile Tour is a series of non-profit events, spread over several cities around the world during the months of October and November 2011. In 2010, for its third year, the Agile Tour attracted over 7500 participants in 44 cities and 15 countries. This year, we want to organize the Ho Chi Minh City edition, with the following main objectives:
Promote and discover Agile
Develop the Agile local network in Vietnam,
Share experiences
Supporting companies / organizations in their agile efforts

Speakers
Duong Dong Tan and Vu Tri Nhan
Duong Dong Tan is lecturer at FPT aptech and Certified Scrum Master by the Scrum Alliance since Feb 2011. He frequently organizes and speaks at the Hanoi Scrum events. Tan contributes actively for the local agile community by translating documents like the Scrum Guide, the Scrum primer into Vietnamese.
Nhan is a Certified Scrum Master by the Scrum Alliance (Jeff Sutherland & Bas Vodde), 2010. His current focus is Scrum & Agile from the organizational perspective to transform organizations to an agile environment. Nhan's goal is to promote agile in Vietnam by contributing and organizing with other volunteers the monthly Agile forum Vietnam events and the Agile Tour for HCMC this year. Nhan grew up in Germany and lives and workes since 2009 in Vietnam.
Keynote: Scrum and Agile in Vietnam
Welcome and a short overview what has happened this year in Vietnam.
---
Zichuan Xiong
Zichuan Xiong, Lead Consultant in ThoughtWorks. Since joined ThoughtWorks 4 four years ago, Zichuan was playing Business Analyst role in Agile distributed delivery projects, he was always working at client site trying to bridge delivery team and client. He is also an experienced consultant providing Agile transformation consulting service to Chinese companies. From last year, Zichuan started focusing on Agile Experience Design area to help more clients find out the real expected experience their customers need, and deliver it into delighted product in reasonable technical cost. He is active participant in China Agile community, he was speaker in Agile China both this and last year, and also giving speak in Agile Tour last year.
Topic: Agile Development by Experience Design
What is Experience Design: Experience Design is beyond User Experience and Product Experience;
The problem of Agile Development: we know what to do, and we know how to do it, but we don't really know why we do it;
The problem of client engagement: varied value propositions in marketing, business department, and IT;
The value of Experience Design: customer (not user) focused design; thinking about business model; starting from small; fast to fail; client engaged design process; responsible design; continuous verifying idea; whole team on same roadmap;
A real Experience Design story: process, practices, tools;
---
Stanly Lau and Steven Mak
Stanly is a Scrum expert as well as engineering practices. He has giving talks about refactoring and code smells at Agile Conference in Salt Lake City, USA. Stanly lives in Singapore.

Steven Mak, is an experienced Agile and engineering coach from Honk Kong. He and Stanly Lau have collaborated together delivered a refactoring session at Agile Conference at Utah, USA.
Topic: Competing with Change with Five Core Concepts (45')
As an organization, you want to be able to change your direction at any point in time so that you can surprise your competitors. In this talk, we'll look at five core concepts that has enabled many organizations in the past (before Scrum/Agile) to be more able on reacting to change. These concepts are team teams, self-managing teams, cross-functional teams, short-iterative full-cycle feedback and lowering the cost of change. The contents of this talk are based on Bas Vodde and Craig Larman's work.
Topic: Refactoring Dojo (Workshop 90')
Many developers have difficulty adopting technical practices like TDD and Refactoring. Some of the reasons I've seen are they don't know how to start, don't find unit tests worth writing and the most common one, "We aren't allowed and have no time to do this". This workshop demonstrates through dojo sessions, we can create a safe space for people to learn. Also, the code kata and activities are specially designed to help you learn Refactoring progressively without thinking of other things e.g. unit tests. At the end of the workshop, you can refactor better and hopefully be motivated to learn writing unit tests.
Participants are expected to bring their own computers for the exercises. Pair programming would be a good idea.
Topic: Experience iterative development with ball-point game (Workshop)
Ball-point game is a fun-filled, popular agile game for people at any level and whether you are practicing agile. Through play, we'll attempt to answer these questions: How does it feels like working in an iterative way? What is timebox and how is it useful? How does it feel like in a self-organizing team and why is it important?
---


Chris Brown
Software developer, entrepreneur and general geek, Chris is a vocal and omnipresent figure in Cambodia's burgeoning hacker community. Chris has founded or partnered in several software startups which are proud to have built their products in Cambodia and sold them globally. Chris is an active member of the Barcamp movement, attending and speaking at events across the region and is also a founding member of the up and coming Phnom Penh HackerSpace.
Topic: Lean Startup
Today we live in a world where agile software development is the norm, we have a whole generation of agile natives who have never know anything but agile software development techniques.
So if we are now so good at the process of building software, why do so many software products and projects still fail?

We now know that even the best engineering in the world can't save you if there's no market for your product. In this talk I'll cover 'lean startup', the hottest topic in the tech startup world right now and show you how expanding iterative agile thinking from the software team and modifying it to help you learn about real customers can reduce the cost of failure and hugely increase your long term chances of success.
---
Eric Hosick
Eric Hosick has more than twenty five years' experience in the software industry. He is a Certified Scrum Master (certified by the Scrum Alliance) and avid practitioner of Agile. Eric opened an offshore development company in Vietnam in 2002, lectured at RMIT in both the IT and BIS department for over two years and is currently working at Digication: a company bringing e-portfolio solutions to educators.
Topic: BDD
---
Sponsors
Diamond Sponsors


Gold Sponsors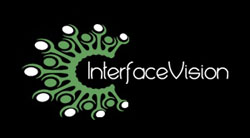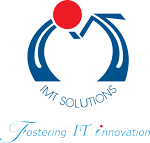 Silver Sponsors




Organizing committee
Alex Rosales
Christoph Kruppa
Vũ Trí Nhân
Phong Phạm